Use Clan Tag |(U)|
Logo: Copyright lKokoro
Insight
Welcome to the Clan Undefeated, where all we do is, what the name implies... stay undefeated. We are a BeGone clan that aims to become the best through teamwork and experience. We are not biased towards the best players, but are more interested in building a second family for our members, a place where they can play competitively without the stresses other clans bring. Undefeated is a clan where synergy, and supporting your other clan members is what will make our bonds stronger.We hope to encourage all other clans to become more active by keeping a friendly competition open to other clans, and interacting with them in positive ways.

As a clan we are more interested in your ability to be available to your clan-mates when in need and your ability to be less of a responsibility and liability for the clan. We show no biased based on age, race or creed meaning everyone will be allowed to join when you enter the clan. You are only asked to act appropriately and learn from your mistakes.

As we are a clan family, we allow anyone to start a war in our clan. We don't care about you losing if it will better you as a player, so challenge the big clans and don't be afraid to take a loss.

Map of the Week, This is the map as a clan we play most of our games in to become better.

Map Of The Week: Courtyard

Rules
1. Show loyalty to the clan, multi-clanning and switching from the clans will NOT be tolerated.
2. Play fair, the use of hacks, glitches, macros, or other means of gaining and unfair advantage on our opponents.
3. Show everyone respect, opponents and clan-mates equally. Whether in game, through PMs, or in the shout-box.
4. Do not spam the shout-box or disrespect moderators or engage in excessive trolling.
5. Situational trolling is allowed, but if members are unable to control themselves or bring shame to the clan in anyway they will be dealt with. Know others limits.
6. Do not goad on enemies, or engage in excessive trash talking.
7. Do not multi-account and follow all forum rules.
Failure to comply with any of the rules stated above can result in strikes, suspensions, expulsions, or bans from the clan. We will not allow our integrity with other clans to be tarnished by a few bad apples. This being said, other clans will need to show proof of our members breaking said rules above.
Member list
Aklys
KingHeskey
IIPanda
MercuryCat
EmoGirl16
Owais
NuklearWaffe
IPro
grgrfes
Troll137506
Exonautsoldier
Supreme223
Shooter
Pandakiller1
Sunburn007
yaggy
CHoCoBITE
ArTheCreator
Typhlosion
HattoriHakuya
OldSkool
Mate
OverThron
TheBird

Owner - Red
Senior Officers- Green
Officers - Blue
Regular Members - Cyan
Message to other Clans
Our clans focus on building together as a team allows our Regular Members access to engage in clan wars with other clans, however wars started in the Clan Leaderboards thread must be started by either Officer rank or above. Our clan is open to any challenges and will accept them with open arms as we learn from our mistakes and downfalls. After all, what kills us makes us stronger.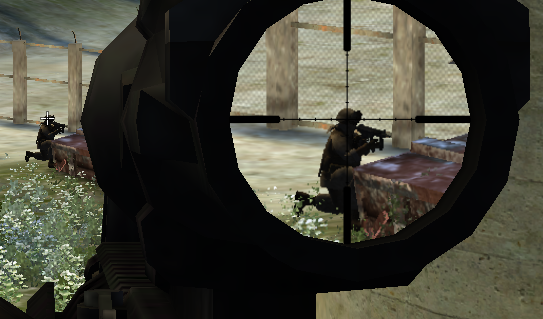 See application form on apply post.
Admin




Posts

: 4


Join date

: 2015-07-19


Age

: 17


Location

: U.S



Clan was terminated (closed)


http://prntscr.com/7zx1mz



Posts

: 1


Join date

: 2015-07-24


Age

: 18


Location

: Germany




---
Permissions in this forum:
You
cannot
reply to topics in this forum